Every Great House Cleaning Company Starts With a Story That Defines Why They Are GREAT!
Proudly Serving Colorado Springs Since 2007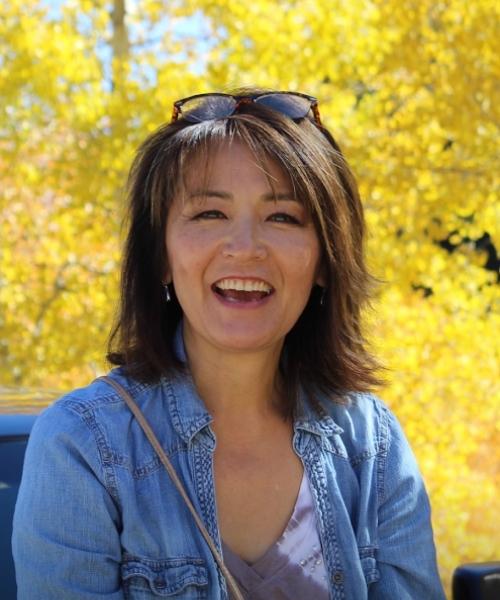 Noriko is the proud owner of Noriko's House Cleaning.  Her business was formed in May of 2007.  Her mission was to become debt free while her children were of school age. If you are familiar with Dave Ramsey, he's the radio talk show host who talks about personal and business finances. He's the guy who told her to go clean houses!  Noriko achieved her goal to become debt-free and gained a cleaning business to boot.
Her previous experience in administrative work. Then made the transition to food services.  Classically trained at a local 5-star, 5-diamond hotel with almost 4 years of employment; outstanding customer service, excellent work ethic and quality workmanship are just some of the traits she brings into Noriko's House Cleaning!
With steady business growth, Noriko decided to become serious about starting her company. She hired employees, obtaining insurance, becoming bonded and carrying worker's compensation coverage.
Now- being in business for almost 15 years, Noriko can say she is proud of how far she has come. She is a successful owner of a local small business- Who's number one goal is to put a smile on all of her clients faces! Each & every clean!
The best part of what Noriko does is to inspire her staffing about why we do what we do and match them with our wonderful clients.  Reading reviews and sharing them amongst our staff is her favorite thing to do.
Our company donates free house cleaning service to families who are undergoing cancer treatment. We provide once-a-month cleaning for two consecutive months so that patients can focus on their family and health. We want to give back to our community, and by giving, we get the personal satisfaction that we are helping those in need. This is a wonderful experience for my employees as well (although they are paid for this time, they can reap the rewards of helping someone).
If you or a family member is being treated for cancer, please visit the Foundation, Cleaning for a Reason to start your application process. You must be verified by a physician that you are receiving treatment. You will be matched up with a local participating house cleaner. We service the Colorado Springs area.
Noriko & my wonderful staff!
At Noriko's House Cleaning, Our Employees Are Trusted By Our Customers & This Is Why
Noriko's employees must pass a national criminal background check. They are also fully vetted for your security. Once that step is fully completed, employees then go through our very own extensive training. This ensures that all of our clients receive the same superior quality every cleaning we perform.
We are very blessed to have had so many kind clients throughout the years. Clients that have become part of our family. We are looking forward to being able to call your family as well!